Monday, September 4th, 2017
|
No Comments
When you focus your energy on gratitude everything changes in your life. You no longer sweat the small stuff, you gain a greater appreciation and awareness for the many amazing gifts you already have, and you realize that channeling your energies on your blessings while helping others is actually an enlightened way to live.
For years Bikram Yoga El Paseo encouraged students to make positive changes in their life. We encouraged them to change their body, change their minds and change their lives by challenging themselves to a thirty day commitment of Bikram Yoga classes. Thirty days of anything is habit forming. Thirty days of Bikram yoga affords the student a notable difference in their physiological well being, in their physical looks, their mental acuity and their overall confidence to enter their new life thirty days later in a greater positive light.
A few years ago we took it a step further. Why not help others while we were bettering ourselves?
Our Thirty Day CHARITY Challenge was Born!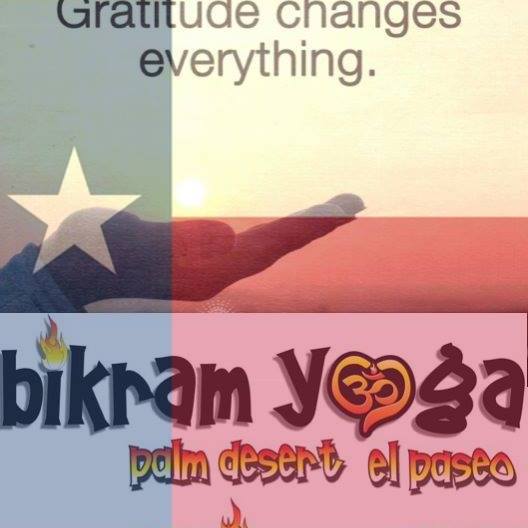 We raised money for a little boy who lost his leg in an accident to be able to afford a prosthetic leg, and we funded an Ovarian Cancer Research program that was near and dear to our hearts as one of our own lost her mother to the disease.
This year we will focus our efforts on the catastrophic flood disaster that Hurricane Harvey left behind in Texas. What an amazing amass of support has descended on Texas from all parts of our country. Here at Bikram Yoga El Paseo we endured our own flooding that at the time seemed huge. It was a setback, and the repairs took way longer than expected, and on a smaller scale our own Yoga community reached out to lend a helping hand either by physically helping remove flood water, moving us into a temporary location and then back again into our remodeled space, or keeping the faith and the support of the studio.
Today Bikram Yoga El Paseo would like to help the people of Texas that fell prey to the devastation that Hurricane Harvey and it's subsequent tropical storm created. Our annual thirty day charity challenge will focus on a commitment to join the rest of the country to do our small part in contributing to the ongoing aide towards the people who have lost their homes and their personal belongings.
Our thirty day charity challenge starts October 1st and we will once again obtain pledges and raise charity money for this years designated cause – AIDE to HURRICANE/TROPICAL STORM HARVEY VICTIMS. If you would like to enter this challenge or pledge one of our challengers to raise money for this cause your efforts will be gratefully appreciated. The thirty day challenge costs $99 and a pledge requirement of 5 supporters. IF you are a brand new student we welcome you at our New Student Super special rate of just $49 with the same pledge requirement.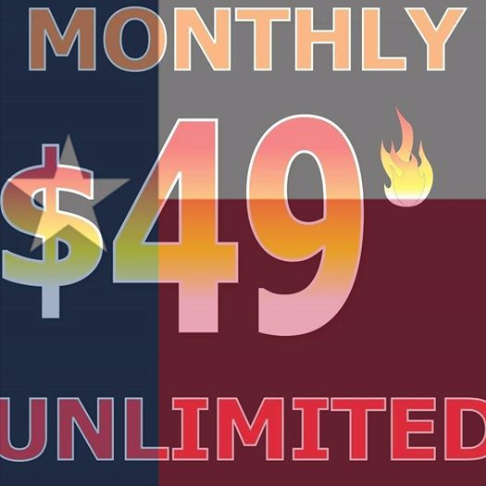 Change your body, change your mind, change your life AND HELP OTHERS CHANGE THEIR LIFE!
Hope to see you in the hot room soon!
Namaste`