Friday, October 13th, 2017
|
Comments Off

on EXCITEMENT is in THE AIR!!
BIKRAM YOGA EL PASEO is turning DOWN the heat and turning UP the MUSIC with a fun, new schedule for our NEW 2017-2018 SEASON!!
Coming this Season we have added a new (less) HEATED work out to our already amazing BIKRAM YOGA Repertoire! Like Bikram Choudhury who healed his body naturally with a specific series of Hot Yoga Asanas after being told by Physicians that he would never walk again, Joseph Pilates also rebuked traditional Medical Doctors dire prognosis.
This new workout really resonates with Bikram Yogis like nothing that has come into vogue thus far!!
Using traditional Pilates Principals, AND the heated environment WE LOVE about Bikram Yoga because we know it accelerates all the amazing healing benefits, ALONG WITH High Intensity Interval Training (HIIT), in JUST one hour the student gets the greatest amount of workout with LOW IMPACT!
This new hit HIIT workout is INFERNO HOT PILATES ™ !!! At 95 degrees its a warm welcome!! (Notice the smiles 😉 )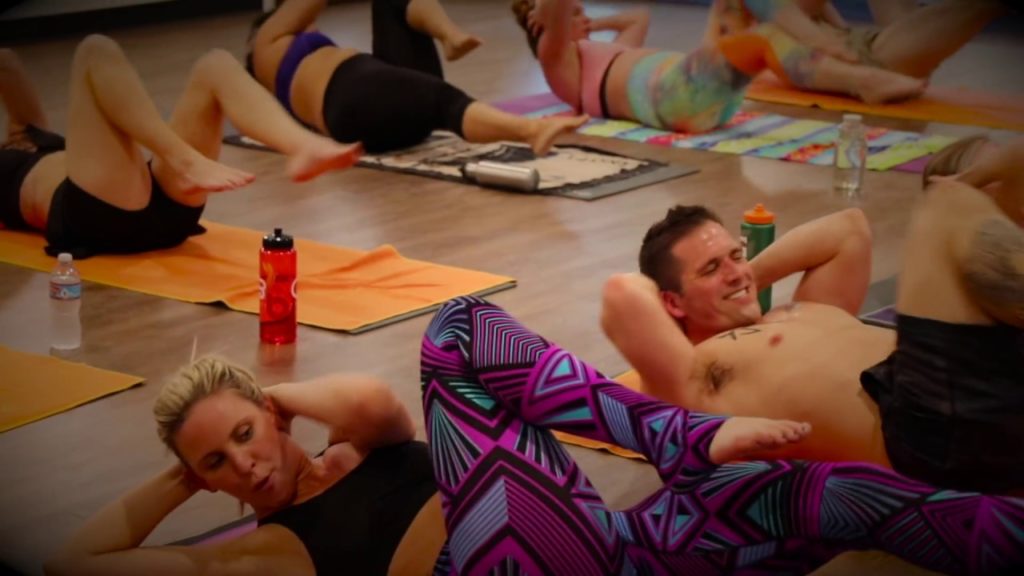 Touted as a bridge between cross fit and Yoga, the student can now get pumped up the way they do in Cross fit without beating up their body!
All this workout is put to fun,energetic music that will put a smile on your face while you are shaping your booty, flattening your belly,and defining your triceps!
Our first and always Love, Bikram Yoga is performed in a heated room of 105 degrees and 40 Percent humidity and is THERAPEUTIC in nature. A MUST BASELINE exercise to keep your Internal Organs,muscles and glands in proper functioning order. This amazing yoga affords you the ability to go out and cross train with other fitness disciplines without hurting yourself. The 90 minute pure prescription keeps your immune system in check and strengthens your cardiovascular system. The special 60 minute class gives you a great sampling of the strategic asanas if you are under time constraints. Regardless, Bikram Yoga affords one the greatest medical benefits without injury. How often do you go to work out and say, "YAY, I"m going to work out my digestive system today to get rid of bloating!" BUT- you do JUST that!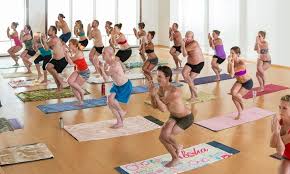 You do just that and more in Bikram Yoga, but if that's not glamorous enough for you we added a workout that will have you saying, "YAY, I'm working on my six pack abs and shapely booty today!"
With the Heat already in place we add Inferno Hot Pilates ™ as a wonderful compliment to the Bikram Series that is a fun way to maintain your core integrity, lengthen your muscles and add definition to your body.
With all this Yang we are in need of a little Yin! Starting this Sunday, YIN YOGA moves to Sunday following our popular Sunday Silent full prescription Bikram Yoga class, and students are encouraged to stay for another amazing experience to stretch their bodies and minds at a slower pace.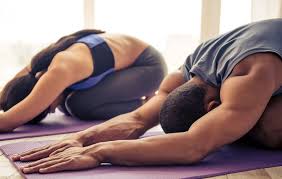 Whether your in the mood for Yin, Yang or Both, I hope to see you in the hot room soon! Until then, think positive, hug your family and friends, and spread the love!
Namaste`