Thursday, October 27th, 2016
|
Comments Off

on Blah, Blah, Blah Bikram Blog……THE Pit Sistas
Bikram Yoga Yoginis united in a different way this past month. Most of our outings revolve around sweating it out in the hot room followed by a rehydrating juice at the Fresh Juice place, but this October something epic happened.
A music festival rolled into town with a lineup that would rival any dream team pairings.  SIX famous bands came back from yesteryear to take us back in time and relive the oldies but goodies. With 80,000 people converging to the polo grounds in Indio,California (a stone's throw away from our Bikram studio) to rock it out for a 3 day weekend, it became apparent that this concert on steroids was NOT to be missed!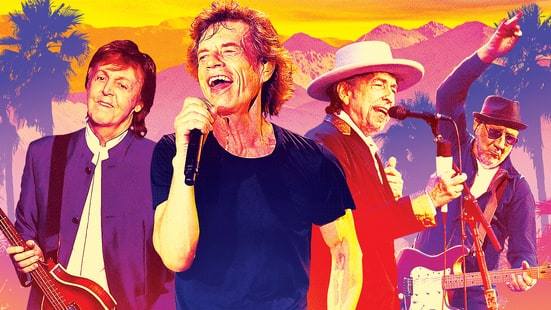 The frenzy started back in May with tickets being sold out within hours of posting. Peeps nationwide and even abroad jumped online to purchase. The high ticket prices didn't seem to dissuade their enthusiasm nor affect sales in the least, and when the second weekend was added it didn't take long for the second sold out posting.
Here at Bikram Yoga Palm Desert we were indifferent, unfazed, and quite frankly unimpressed. We are not easily swayed by hype.
We were disinterested that is…….. until Weekend number one when tickets started to appear from nowhere and were selling below face value. Some were down right cheap and some actually were free!! There were so many people that bought extra tickets hoping to sell at a profit that it saturated the market with unsalable tickets.
I had the opportunity to go for free the final night of weekend one and I have to admit that I was taken in by the magnitude of the whole experience. I was so caught up in the excitement following the concert that when my fellow Yogini Mary Beth Mittleman reached out with an emotional plea to organize a girls outing for Weekend II it didn't take much arm twisting.
The universe responded to our sudden fervor for tickets and within a day we had two tickets to the best seats in the house for a fraction of the cost.
We went in wearing wristbands that donned the word "PIT" and came out forever altered. We picked up fellow Yogini Susan Early and swept her right into the pit with us. Her overpriced floor ticket paled in comparison and we couldn't leave her behind. Us Catholic girls let our hair down but then again we were with a chosen one.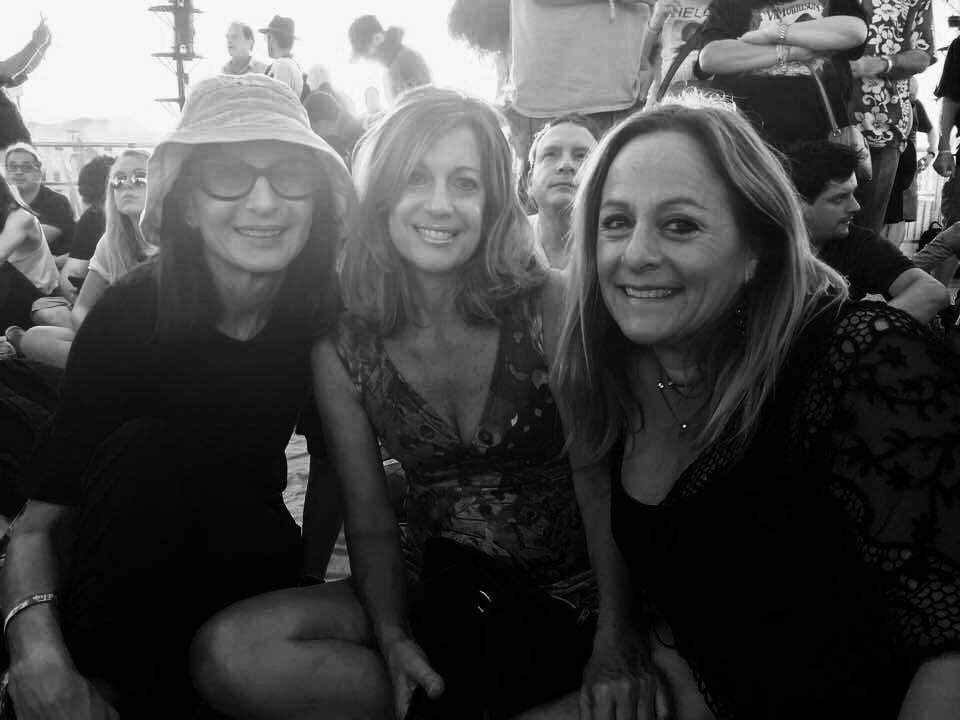 Each band was larger than life, each band impressed beyond words, and each band belted out their old songs without skipping a beat. Mic Jagger walked the cat walk like he was 20 years old, and as Paul McCartney's stage elevated to great heights so did an epic musical  journey beyond words.
Us Yoginis know energy but nothing could have prepared us for the insurmountable energy uniting all the pit peeps. Smashed in the "PIT" swaying, dancing , and singing with our new friends from France on one side and Australia on the other, the scope of this experience would not sink in for days to follow.
Standing in awe of the Rolling Stones barely a stones throw away I could hardly contain myself. A reflection of gratitude and thoughts ran threw my mind, "it doesn't get any better than this." As Mic Jagger sang, " You can't always get what you want…….." the emotion started to build. I didn't think I wanted this but somehow I got what I needed.
There was such a camaraderie with us three Yoginis that we bonded in bliss  as each day progressed and when  happy tears started to build, we all looked at each other in disbelief …… "WHO ARE YOU…… who who who who …. I really need to know…….
The Pit Sistas were born.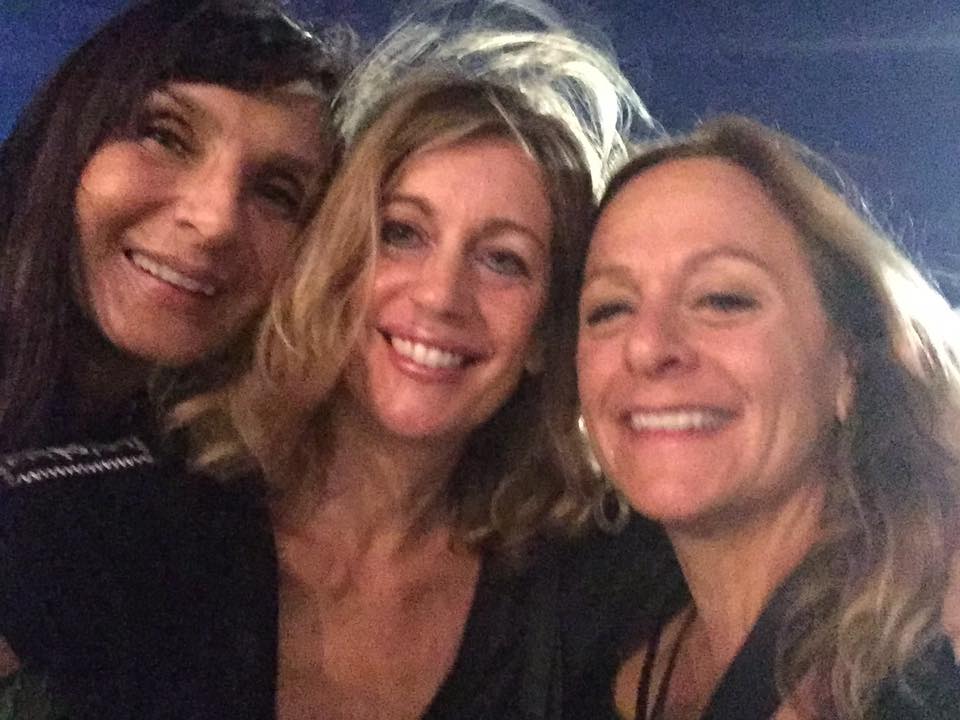 We are THE Pit Sistas. That's Who we are Roger Daltrey . Who are you??
For a few hours each night we lost ourselves in yesteryear. We went into a trance that made us unrecognizable .
When Susan arrived home at 2 am chatting up a storm at a euphoric pace,  her husband stood their confused and told her not to come to bed until she settled down. Mary Beth crashed at my place and neither of us cared that our alarms would be going off in a few short hours to ring in reality.
So maybe we were a little slow to catch the wave but in the end we were naturals riding it. We did not know what to expect and we did not know how to behave, but in the end we decided to…"LET IT BE!"
See you in the hot room soon with my barefoot feet back on the earth!
Namaste~