New Students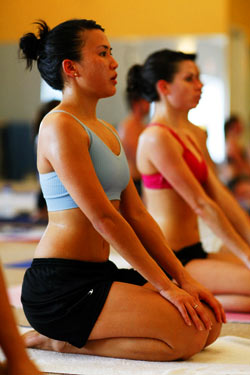 Preparing for Class
All Classes are 90 minutes. Please arrive 15 minutes before class
Come on an empty stomach. No food 2 hours before class
Come fully hydrated - drink plenty of water prior to class
Bring bottle of water, yoga mat, and large bath towel
Wear light, close fitting work-out clothing: shorts, sports bra, tank top, or bathing suit. Loose fitting clothing usually isn't very comfortable to wear in class.
Practice clean. No perfumes or strong scents.
No gum
No cell phones
Be prepared to sweat!