Our Studio
Armed with years of experience practicing yoga, and a talented group of instructors, Bikram Yoga Palm Desert- EL PASEO  under the guidance of Owner, Ann Marie Palma,  embarks on a new and exciting path!   We welcome everybody to Bikram Yoga Palm Desert – Our small yoga studio with a big yogi heart. This is truly a student's studio!
WE are PROUD  to bring you:   BRAND NEW ASEPTIC FLOORING –  THANKSGIVING  2016 – OUR GIFT TO OUR STUDENTS WHOM WE ARE TRULY GRATEFUL FOR!!   We are the ONLY studio in the Coachella Valley to have LONSEAL PERFORMA  FLOORS!!  CARPET is  OUT!!  Air Quality in standing series  is more pure as well as what you stick your nose in when practicing floor series!!  No chemicals for cleaning!!!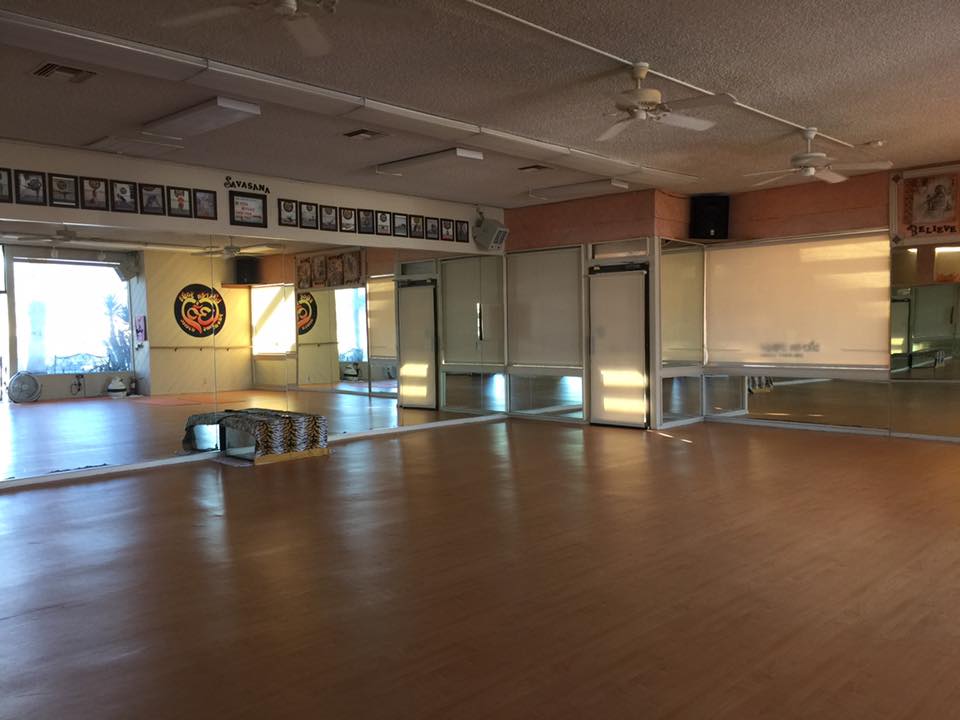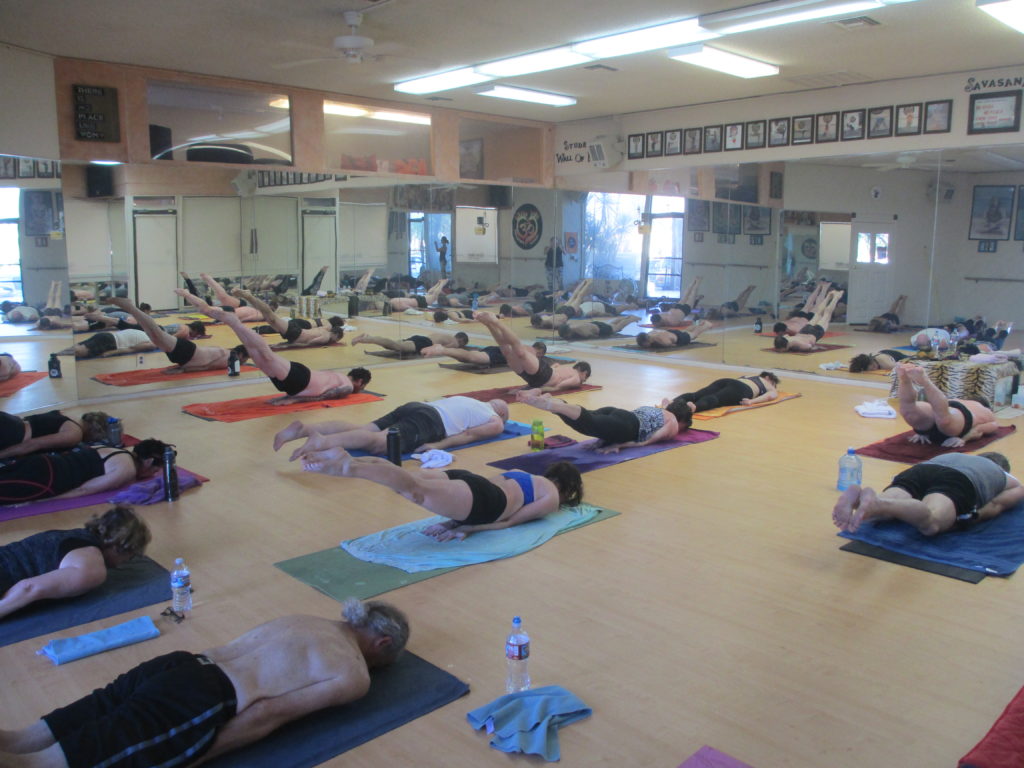 We are centrally located within the Coachella Valley, in Palm Desert, CA on El Paseo. 15 minutes from Palm Springs, and Indio.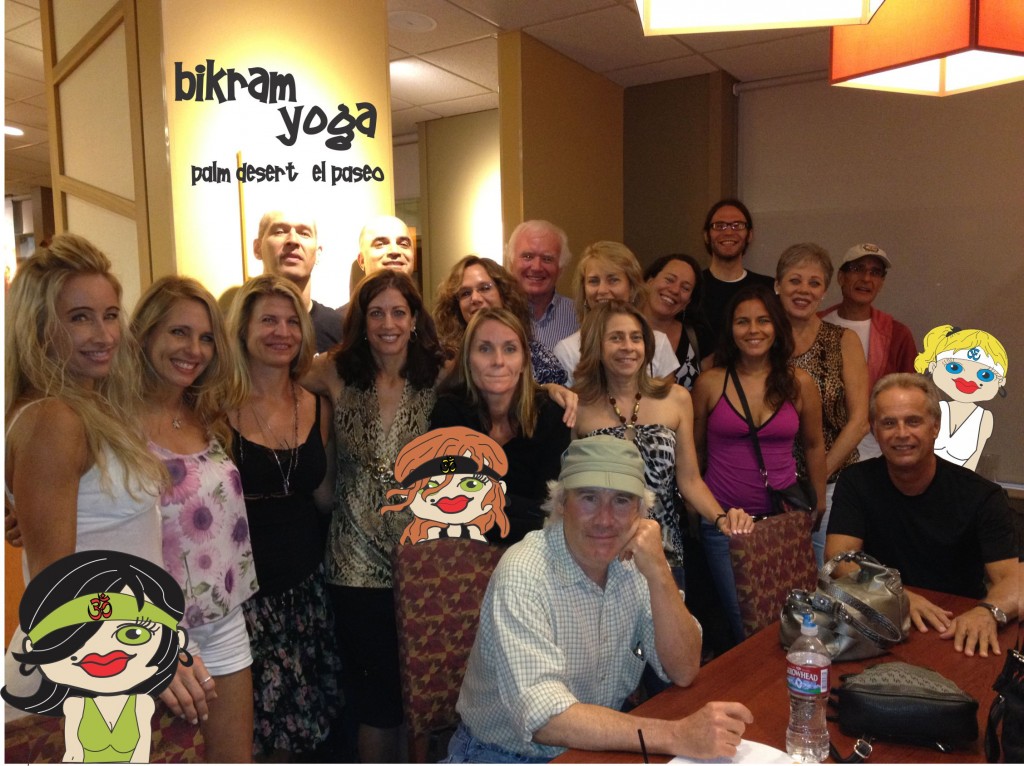 We invite you come get sweaty with us and join the family!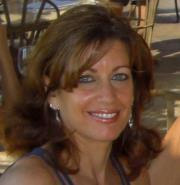 Ann Marie Palma
Owner/Director of Bikram Yoga Palm Desert
Certified Bikram Yoga Instructor
I'm Ann Marie and I'm a Registered Dental Hygienist. Years of bending over patients resulted in a back injury. At the urging of one of my patients, Denise Abraham, founding owner of Bikram Yoga Palm Desert, I began practicing Bikram Yoga. That was back in 2003. My back pain dissipated and my mobility improved. Additionally I reaped a host of other benefits like weight control, concentration , skin health , sleep restoration, the list is endless. My passion for Bikram Yoga and my desire to help others with their health issues led me to Bikram's college of India for teacher training exactly 8 years after I started practicing. On August 1, 2012 my beloved teacher who lovingly ran her amazing studio by cultivating and nurturing us students for 10 years handed the torch over to me. How blessed am I to have been trained under such an amazing person and to be chosen to carry on and keep her dream alive!
In addition to teaching,    I   practice consistently and have taken numerous continuing ed classes, some designated solely for teachers,  in order to bring to my studio the Upmost quality and   Consistency and to provide all students with an amazing experience!!
We have a very special studio! Come join our family. Come sweat with us.  NAMASTE`
Instructors
Instructors at Bikram Yoga Palm Desert have been certified by Bikram Choudhury. They have completed a rigorous nine week training session requiring over 500 hours of instruction. This includes anatomy, therapeutic application, health benefits, and philosophy of Yoga.
Your experienced teachers will guide you through precise teaching techniques in a safe and effective manor  helping you to maximize all of the wonderful medical benefits.
CAROLINA CASTRO: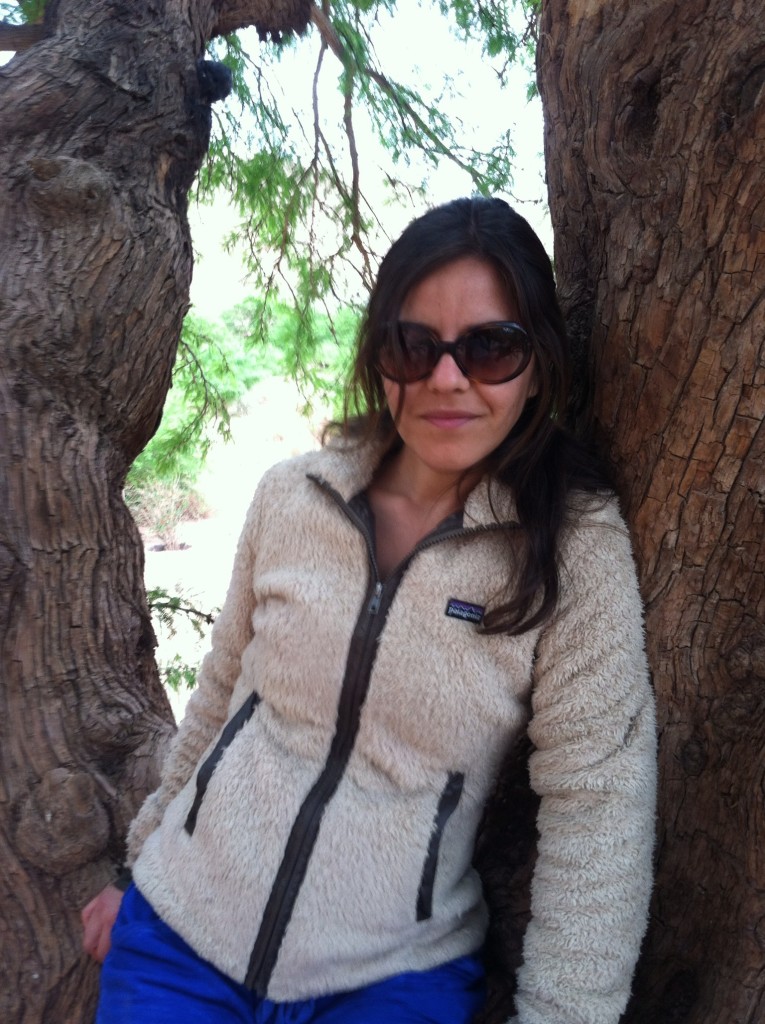 SENIOR  TEACHER:  Carolina  known as  "LINA"  is our top  teacher!!  Our Latino Bella hails from Chile and adds such a sexy energy to the mix. The alluring accent, the quiet snapping of the fingers, and her gentle yet firm encouraging makes Lina a truly unique force in our Bikram Community. This bi-lingual beauty never disappoints! You may even get a little Spanish or a mix of Spanish and English in her class!
FRANK SAMUYO: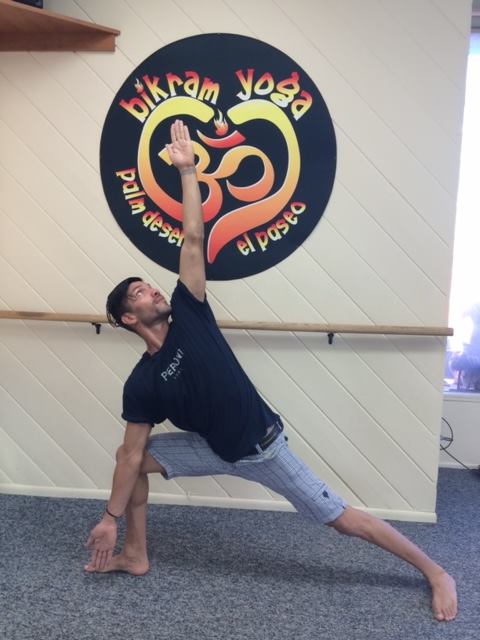 A  BIKRAM YOGA PALM  DESERT- EL PASEO  FAVORITE!!  You never know what your going to get in a Frank Samuyo class!!   Habla Espaniol? You may get one set in Spanish and one set in English,  or  a little  Spanglish!!  AND   there is no doubt that you will break out a laugh along with the sweat!!  Being in Frank's class is like the comedy hour!   Frank  started his practice AND  teaching career right here at BYPD and no matter how far he strays from home, he and his beautiful  Yogini  are sure to loop back and spend some time with us!!  Formerly   Owner of  Bikram Yoga  Playa Del Carmen Frank has traveled and taught  world wide!!  You wont want to miss his class!!
ANGELINE  PRIEFER-CHASE:
ANOTHER BYPD  favorite is the beautiful  (inside and  out)  Angeline Priefer- Chase.   Angeline will put you through your paces with her knowledge and her energy!   She and her comedian Yogi (Frank Samuyo- see above)  have been our world travelers.  Their vast teaching experiences world wide have made them an invaluable asset  to BYPD.  Angeline's  amazing postures exhibiting precision and elegance afford her the ability to really hone in on proper technique during her teachings!!  We live vicariously through her travels and always welcome her back !!!   You wont want to miss her class!!
RHONDA  RAMIREZ:
WILLIAM (BILLY)  CORDELL: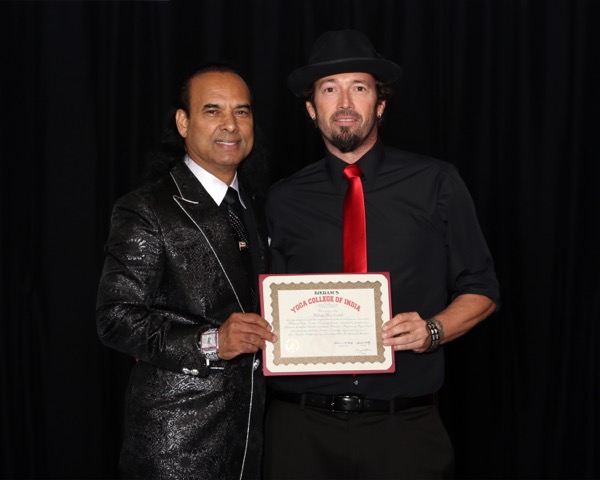 My Bikram yoga journey started July 4th 2011 by the recommendation of my doctor. I had been a finish carpenter for many years because as a starving musician you must have other trades. The construction world was hard on my spine and I ended up with a cracked and bulging disc. I received cortisone shots into my spine to alleviate the pain, but no relief was found. The doctor suggested I try Bikram yoga because not only did he practice, but his patients that tried it had great results with it as well. I instantly fell in love with the practice and did yoga 3-4 times a week. I then got an opportunity to use my music skills and tour Europe again in 2012, which lead to an extensive touring schedule into 18 different countries, big festivals and huge crowds. I thought I was living the life. I wasn't able to practice while I was gone and every time I returned I would be back on my meds or in the hospital, not living the life. The more I did Bikram yoga the quicker I would recover. I finished my obligations for touring and decided I would focus on my health and complete a 30-day challenge. By the end of the challenge I felt amazing and my body started changing. My back felt strong. I still had slight pain, but nothing like what I was experiencing. So I decided to keep going and see how far I could go practicing every single day. If I could make it to 80 days I figured I could possibly make it through teacher training. I went 96 classes and I was hooked. I wanted to be a teacher of this wonderful yoga for many reasons. One main reason was to show others you don't have to be a skinny ultra fit person to do this yoga. All you have to do is come to class work hard, have dedication to your practice, and feel the benefits. This yoga is for everyone. Its changed my life in many ways and it will change yours. My mind is clearer, my Crohn's symptoms are gone, my back is stronger and I look at more ways to self improve my life for myself and those around me. The journey is never done. I am also certified in Tibetan Healing Bowls and owner of Bliss Chakra Spa in La Quinta, where we incorporate sound healing, massage, and energy work. I look forward to continuing my education in the holistic healing lifestyle. This yoga for me is about being kind to yourself and others, compassion, will power, determination, and the ability to look in the mirror for 90 minutes and do your best on that day. Remember your human. We all are.
TAVI  STUTZ:
Special GUEST TEACHER  from LA!! We are so fortunate to get this AMAZING TALENT come and guest teach and do workshops 2-4 times per year!  A very accomplished young man,  Tavi's credits go far beyond being a Certified Bikram Instructor.  Tavi has toured with the Bolshoi Ballet,  Cirque du Soleil and Cirque Bizerk!!!!  He is currently involved in his own project:   Deconstruction Arts.  His gifted take on the Bikram Series is invaluable for those recovering from injuries!! His focus is on breathe, core, balance and alignment!!  If you are lucky enough to be in town when he's here, taking his class is a must!!!
JUSTIN  HADLOCK: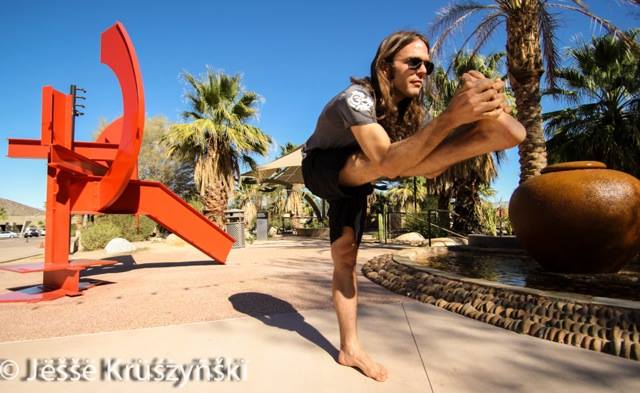 Another BYPD – El Paseo favorite!   Justin is one of our original teachers who moved to Chile for awhile but is now back for good.  Justin's own practice is strong and mirrors his teaching  ability!   His yogic  philosophy and intense study adds to his many gifts as a teacher!
Carolina Castro:
ALIX  SPEARS: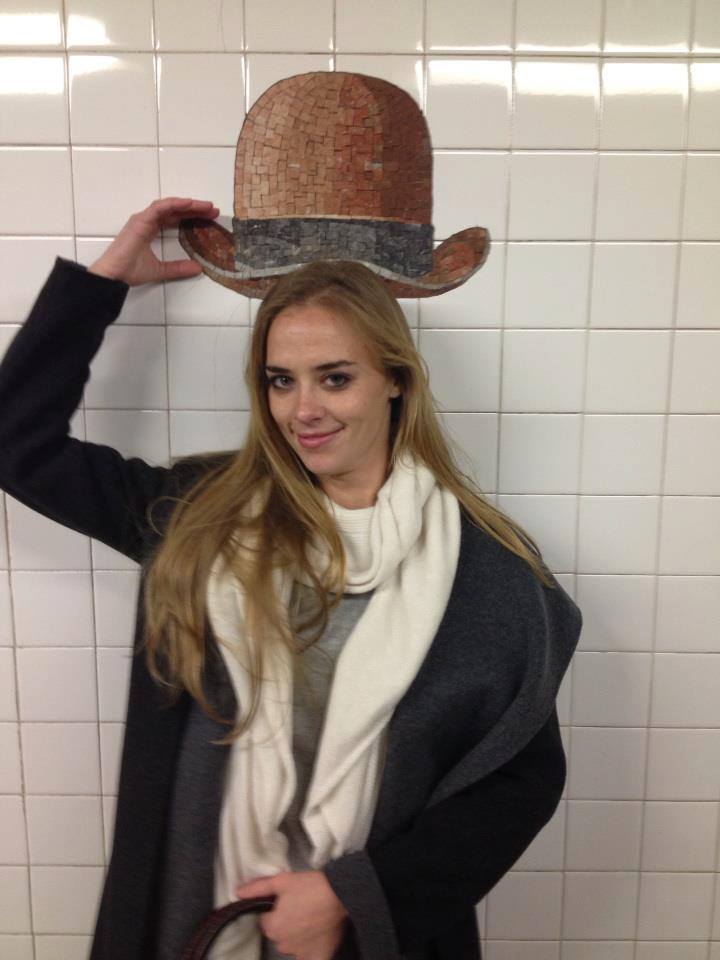 ANOTHER AMAZING Yogini  who got her start right here at BYPD- El Paseo!    Alix  has a very special place in our hearts!!!  Alix graduated in  Fall 2013 and burst on the scene like no other!    She quickly worked  her  way into our hearts  with her   incredible energy and sweet disposition!!!!    Alix lives in China  currently but frequently returns   for a temporary stints –  or maybe longer!!   Her funny analogies will give you a chuckle and her classes promise to deliver!!