Our Studio
Armed with years of experience practicing yoga, and a talented group of instructors, Bikram Yoga Palm Desert- EL PASEO  under the guidance of Owner, Ann Marie Palma,  embarks on a new and exciting path!   We welcome everybody to Bikram Yoga Palm Desert – Our small yoga studio with a big yogi heart. This is truly a student's studio!
WE are PROUD  to bring you:   BRAND NEW ASEPTIC FLOORING  – OUR GIFT TO OUR STUDENTS WHOM WE ARE TRULY GRATEFUL FOR!!   We are the ONLY studio in the Coachella Valley to have LONSEAL PERFORMA  FLOORS!!  CARPET is  OUT!!  Air Quality in standing series  is more pure as well as what you stick your nose down when practicing floor series!!  No chemicals for cleaning!!!
In  JUNE  2017  we unveiled our beautifully remodeled Sudio…………..  All new ceilings, Flooring , Completely remodeled bathrooms, Fresh paint including Venetian Plaster in the reception area, new heating system and new decor!!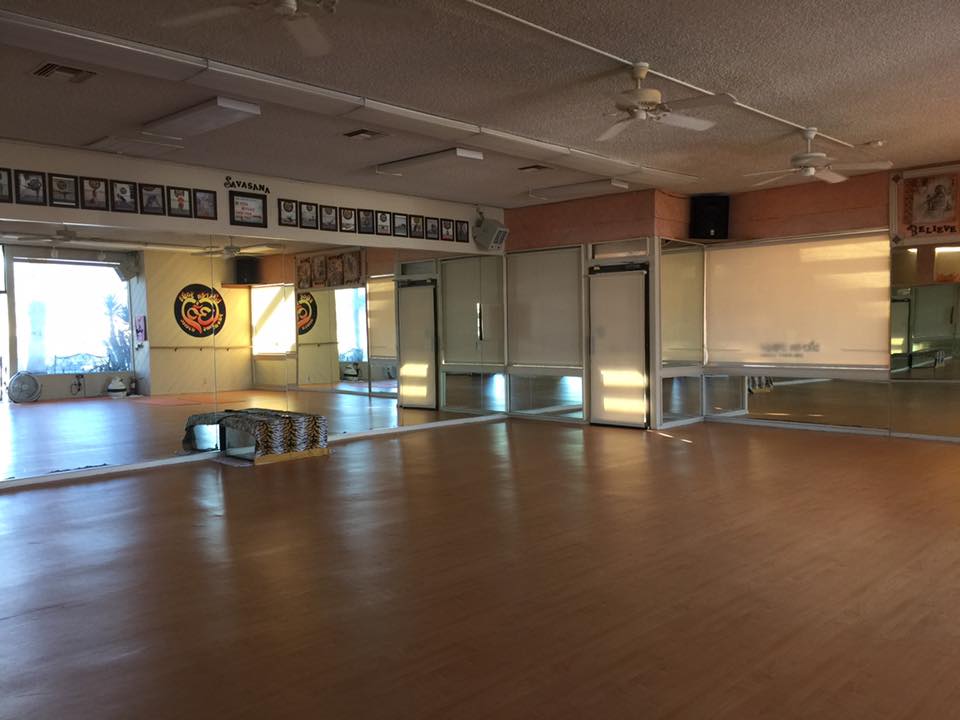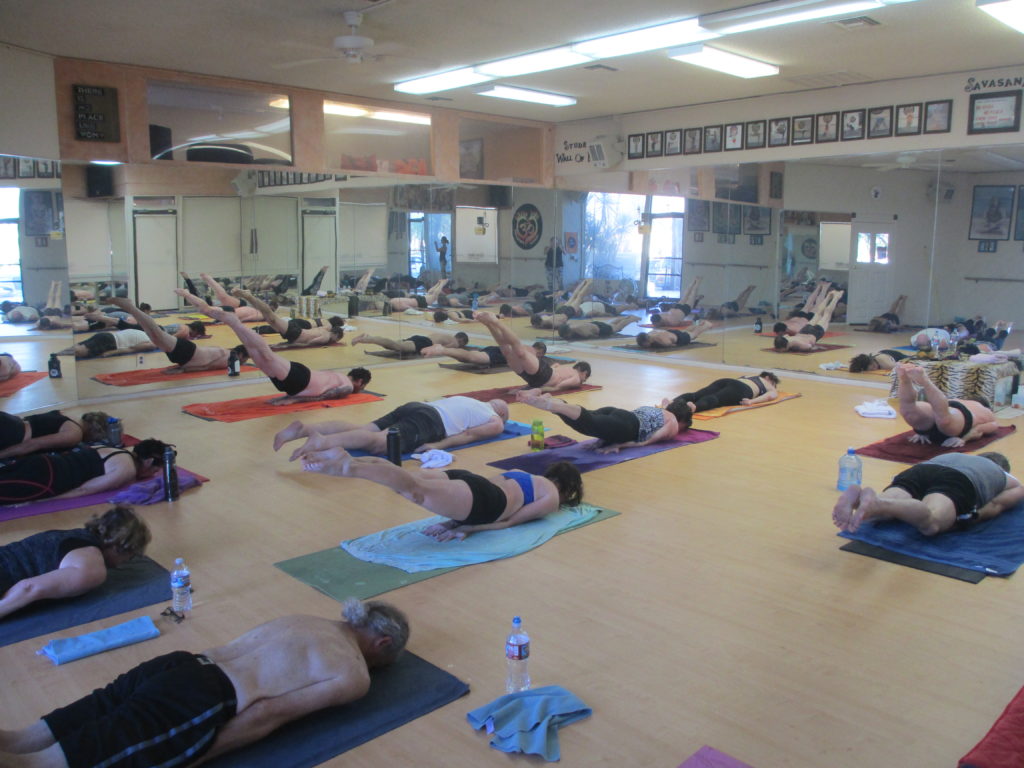 We are centrally located within the Coachella Valley, in Palm Desert, CA on El Paseo. 15 minutes from Palm Springs, and Indio.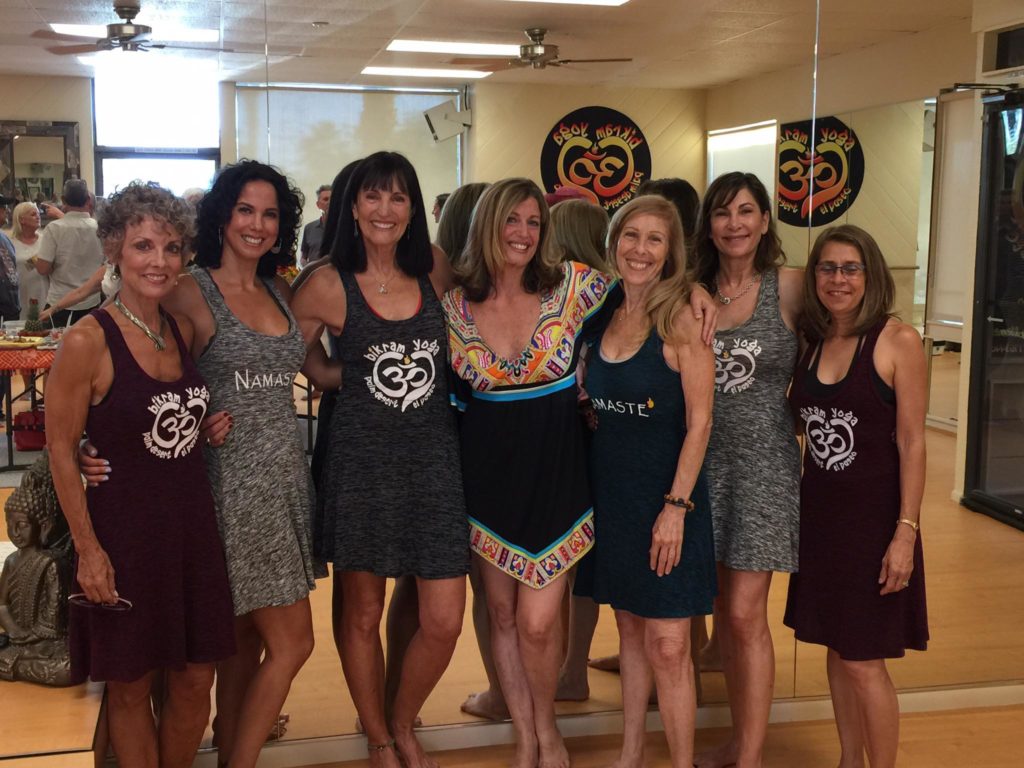 We invite you come get sweaty with us and join the family!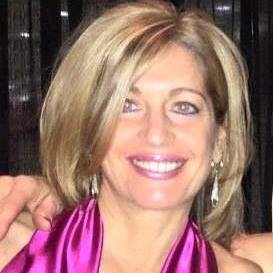 Ann Marie Palma
Owner/Director of Bikram Yoga EL PASEO Palm Desert
Certified Bikram Yoga Instructor
HI   I'm Ann Marie and I'm a Registered Dental Hygienist. Years of bending over patients resulted in a back injury. At the urging of one of my patients, Denise Abraham, founding owner of Bikram Yoga Palm Desert, I began practicing Bikram Yoga. That was back in 2003. My back pain dissipated and my mobility improved. Additionally I reaped a host of other benefits like weight control, concentration , skin health , sleep restoration, the list is endless. My passion for Bikram Yoga and my desire to help others with their health issues led me to Bikram's college of India for teacher training exactly 8 years after I started practicing. On August 1, 2012 my beloved teacher who lovingly ran her amazing studio by cultivating and nurturing us students for 10 years handed the torch over to me. How blessed am I to have been trained under such an amazing person and to be chosen to carry on and keep her dream alive!
In addition to teaching,    I   practice consistently and have taken numerous continuing ed classes, some designated solely for teachers,  in order to bring to my studio the Upmost quality and   Consistency and to provide all students with an amazing experience!! In 2016 I completed Yin Yoga Teacher Training with Bernie Clark in Vancouver, Canada and that education gave me even greater insight into breathing techniques, body types and bone articulation that I could bring back to the Bikram Series,  as well as utilize  in Yin classes to compliment the Bikram series.
We have a very special studio its a sacred space that provides a mind/body safety zone!  Come join our family. Come sweat with us.  NAMASTE`
Instructors
Instructors at Bikram Yoga Palm Desert have been certified by Bikram Choudhury. They have completed a rigorous nine week training session requiring over 500 hours of instruction. This includes anatomy, therapeutic application, health benefits, and philosophy of Yoga.
Your experienced teachers will guide you through precise teaching techniques in a safe and effective manor  helping you to maximize all of the wonderful medical benefits!
MARSHA WHITE: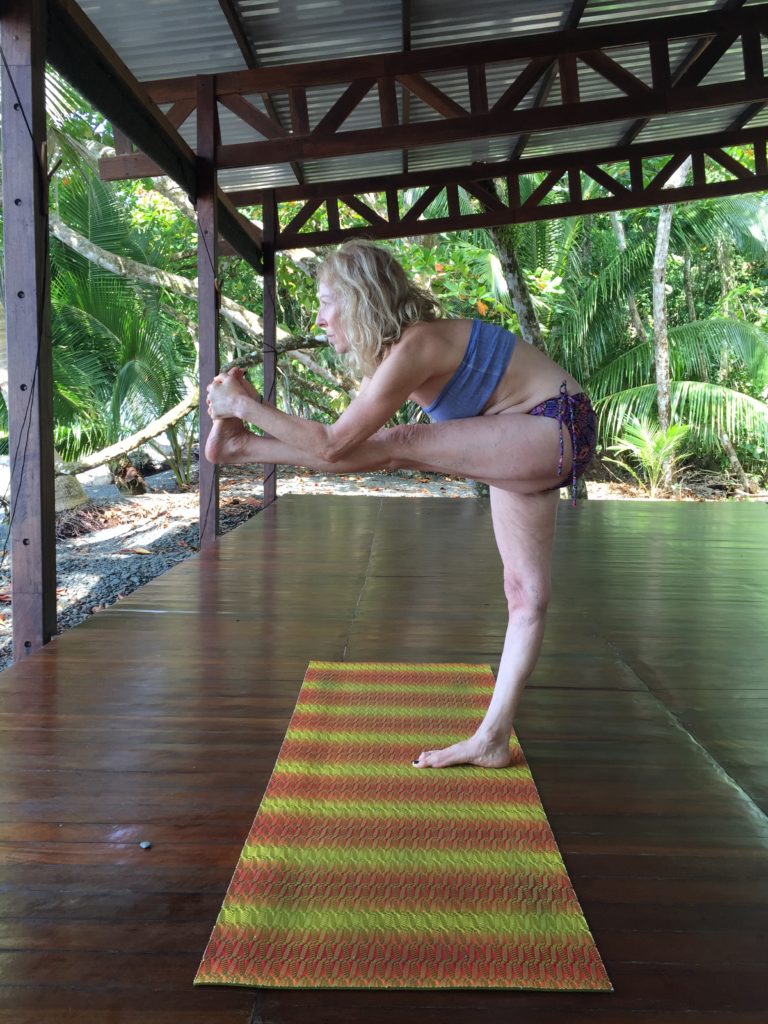 Marsha White started practicing over 40 years ago and received her first certification in 2000, as Bikram Yoga Instructor. She has traveled extensively to teach Yoga at studios within the US, Israel, AND Costa Rica. She continues her education in yoga by attending and participating in various yoga practices, classes and workshops including trainings with Ana Forrest and Lakshmi Voelker.
Marsha uses the spiritual peace and internal insight she has gained through her personal pursuit of yoga to guide her instruction. When she is not practicing/ teaching yoga she enjoys creating healthy edibles in the kitchen that she is willing to share with her fellow Yogis!
STEPHEN  KALEDA:
Stephen took his first yoga class in May 1999 with the intention of finding a method of exercise that was enjoyable. What he got was a lesson, not only in physical exercise, but also in intention, self inspection and what it's like to be in the absolute moment. The lesson has never ended. ! In 2003 Stephen completed his first yoga teacher training. He went to Palm Desert CA and started to teach and began to see the pure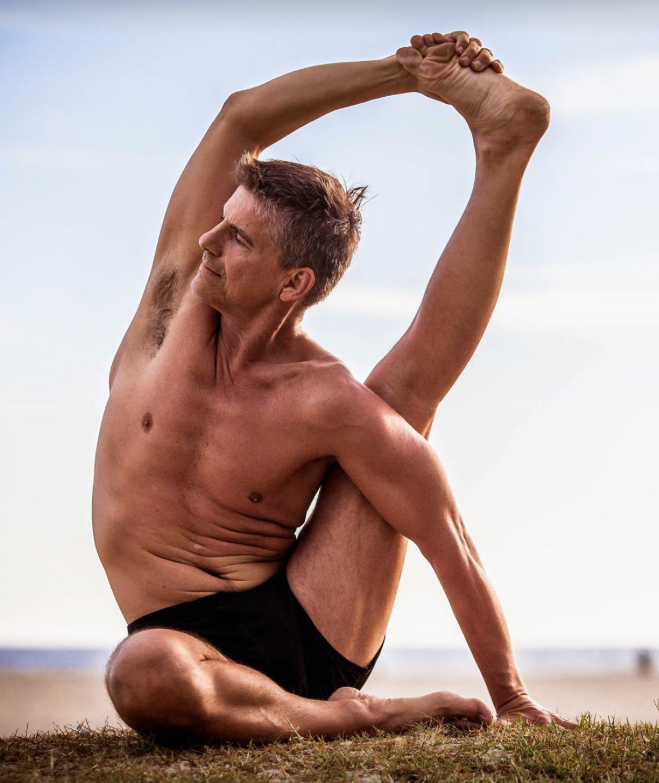 joy of the yoga practice in his students. With completing three more trainings in 2005, 2009, and 2014 Stephen has also developed and participated in teacher trainings, private classes and workshops. ! All of his classes are taught from the heart. ! Stephens classes can be challenging, humorous, and are always filled with gratitude. His students have become his greatest teacher.
LEESANN  SHEFA:
My interest in healing through movement began as a child who loved to dance and was able to overcome a life threatening heart condition. I earned a dual Bachelor of Arts at Sonoma State University in Dance and Theater, graduating with honors. I continued my education at Naropa Institute in Boulder, Colorado, focusing on Dance and Theater as healing modalit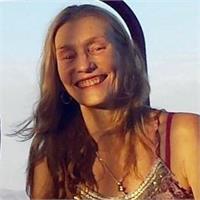 ies.
I have performed extensively, most recently on the Regional and National stages for USA Yoga Sports Federation. I was honored to represent the state of California in the Women's Senior Division. Performance for me is a devotion, an offering; always to engender inspiration or contemplation.
I have taught theater and dance to all ages, creating original pieces for my students. I am an accredited Montessori teacher, and have shared my love of movement in the classroom with my students.
I began my dedicated Hatha Yoga practice in 2009. I became a Bikram Yoga teacher in the Spring of 2011. Yoga continues to heal my life on all levels. In July 2016, I expanded and deepened my yoga practice, completing my certification to teach Yin Yoga from Paul Grilley.
In my classes, I endeavor to create an environment that uplifts each person. To better meet the needs of my students, I continue to research the science of neuroplasticity in relation
to our brains and myofascial bodies. This living study holds profound implications for our health, and an inspiring redefinition of the aging process. I look forward to sharing your yoga journey with you!  NAMASTE`
SHEERYN  ASGHARI: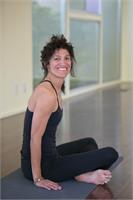 Yoga saves my life every day as practice unifies me and blazes my desire to connect with others in this wonderful medium. I'm a certified Bikram and Vinyasa Yoga instructor with 12 years' national and overseas experience. I owned and operated Haute Yoga Palm Springs, a boutique Vinyasa studio in Palm Springs, CA from 2014-2015. NYC is where it all began for me with Tricia Donegan and Bikram Yoga Lower East Side, where fresh out of the Bikram Yoga College of India training in 2004, I was on the podium with mentors that had made a huge impact in my life, and I learned that offering yourself genuinely is not only the path of least resistance, but also the path to full integration. I have over a decade of experience as a private instructor for individuals and small groups. Additionally, I hold 200 hour yoga alliance recognized certifications from YogaWorks (LA) and most recently Yoga Shanti (NY) in the summer of 2016. I have an extensive dance background, and worked in the publishing industry for eight years in NYC. I'm happy when I'm hot, practicing and teaching, all of which happen within this studio's walls
FRANK SAMUYO:
A  BIKRAM YOGA PALM  DESERT- EL PASEO  FAVORITE!!  You never know what your going to get in a Frank Samuyo class!!   Habla Espaniol? You may get one set in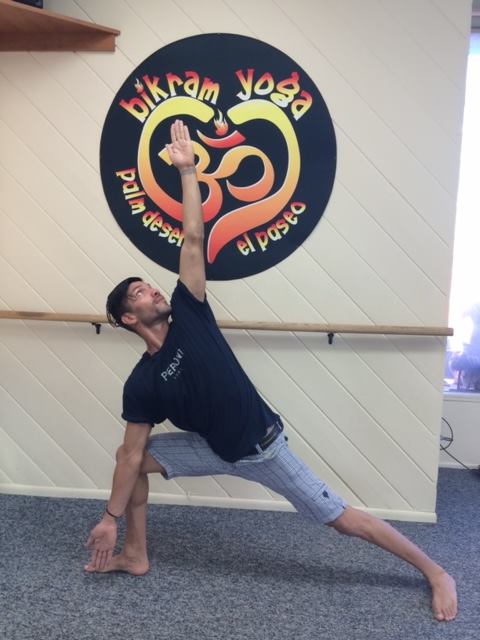 Spanish and one set in English,  or  a little  Spanglish!!  AND   there is no doubt that you will break out a laugh along with the sweat!!  Being in Frank's class is like the comedy hour!   Frank  started his practice AND  teaching career right here at BYPD and no matter how far he strays from home, he and his beautiful  Yogini  are sure to loop back and spend some time with us!!  Formerly   Owner of  Bikram Yoga  Playa Del Carmen Frank has traveled and taught  world wide!!  You wont want to miss his class!!
ANGELINE  PRIEFER-CHASE:
ANOTHER BYPD  favorite is the beautiful  (inside and  out)  Angeline Priefer- Chase.   Angeline will put you through your paces with her knowledge and her energy!   She and her comedian Yogi (Frank Samuyo- see above)  have been our world travelers.  Their vast teaching experiences world wide have made them an invaluable asset  to BYPD.  Angeline's  amazing postures exhibiting precision and elegance afford her the ability to really hone in on proper technique during her teachings!!  We live vicariously through her travels and always welcome her back !!!   You wont want to miss her class!!
ANN MARIE LYNN:
After ten years of traveling the country with the auto show circuit as a national spokesmodel for Hyundai, Annmarie stumbled upon Bikram Yoga in one of the many cities she visited. A former gymnast, she had been plagued daily with a great deal of constant pain caused by multiple injuries. Upon taking up Bikram Yoga she instantly began to experience relief, and three months later felt better than she had in decades. She quickly became addicted to the practice. In 2016 she made the decision to fly to India and attend the 2016 spring teacher training and was taught by Bikram himself. She graduated July 2, 2016 and is ready to change the world by helping others feel and look better than ever with this amazing practice.
TAVI  STUTZ:
Special GUEST TEACHER  from LA!! We are so fortunate to get this AMAZING TALENT come and guest teach and do workshops 2-4 times per year!  A very accomplished young man,  Tavi's credits go far beyond being a Certified Bikram Instructor.  Tavi has toured with the Bolshoi Ballet,  Cirque du Soleil and Cirque Bizerk!!!!  He is currently involved in his own project:   Deconstruction Arts.  His gifted take on the Bikram Series is invaluable for those recovering from injuries!! His focus is on breathe, core, balance and alignment!!  If you are lucky enough to be in town when he's here, taking his class is a must!!!
ALIX  SPEARS: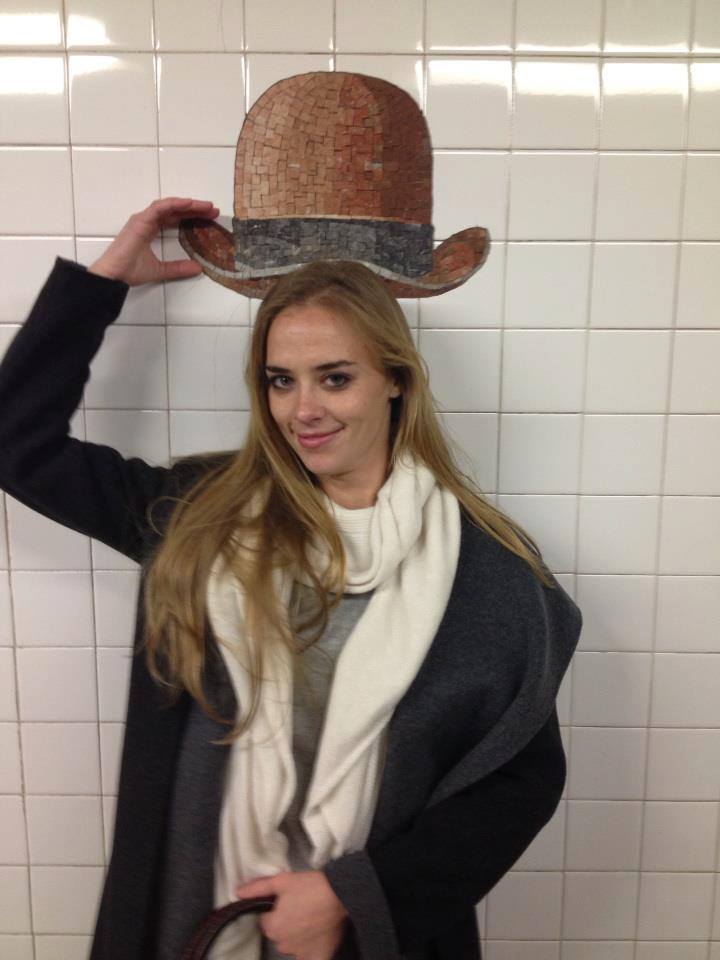 ANOTHER AMAZING Yogini  who got her start right here at BYPD- El Paseo!    Alix  has a very special place in our hearts!!!  Alix graduated in  Fall 2013 and burst on the scene like no other!    She quickly worked  her  way into our hearts  with her   incredible energy and sweet disposition!!!!    Alix lives in China  currently but frequently returns   for a temporary stints –  or maybe longer!!   Her funny analogies will give you a chuckle and her classes promise to deliver!!