About Bikram Yoga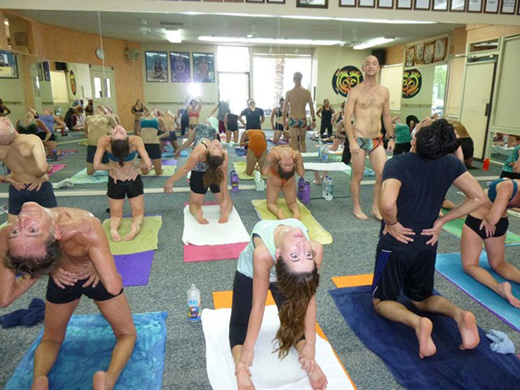 Bikram Yoga is a demanding series of 26 postures (asanas) and two breathing exercises (pranayamas) which is suitable for all ages and levels of ability. Each posture stretches and strengthens specific muscles, ligaments and joints needed for the next postures.
The Bikram method also stimulated the organs, glands and nerves, moving fresh oxygenated blood to 100 percent of the body, restoring all systems to a healthy working order. Bikram scientifically designed this 90 minute program to deliver total health throughout balancing and strengthening of every system in the body in order to prevent illness and injury, promote weight loss, and limit the effects of aging. In addition, the series of postures combine skills of concentration, patience, determination and self-control that increase mental clarity and reduce stress. Bikram Yoga is done in a heated room to warm your muscles, prevent injury, allow a deeper workout, and cleanse the body by flushing toxins.
About Bikram Choudhury
Yogiraj Bikram Choudhury is the founder of the worldwide Yoga College of India™. Born in Calcutta in 1946, Bikram began Yoga at the age of four with India's most-renowned physical culturist at that time, Bishnu Ghosh, the younger brother of Paramahansa Yogananda (Author of the most popular book on Yoga, The Autobiography of a Yogi, and founder of the Self-Realization Fellowship in Los Angeles).
Bikram practiced Yoga at least four to six hours every day at Ghosh's College of Physical Education in Calcutta. At the age of thirteen, he won the National India Yoga Championship. He was undefeated for the following three years and retired as the undisputed All-India National Yoga Champion.

30 Day Challenges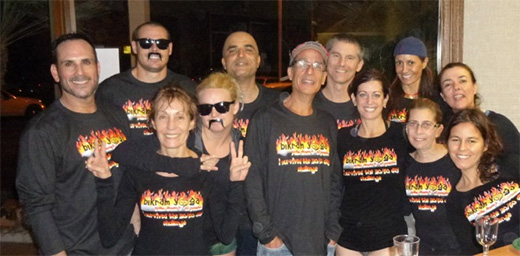 Challenge yourself with our a 30 Day Bikram Challenge by completing 30 classes in 30 days. Experience for yourself the amazing physical, mental and physiological benefits of a daily practice!
Stay tuned for more info about the next 30 day challenge! Everyone who signs up will be automatically entered into the Cabo vacation challenge raffle.